I love that name.  I have no idea what it means, but the German-ness of it is just so fun.
Anyway, I considered myself tagged by my dear friend Tracey.  She's an awesome person, amazing writer, and hilarious friend.  Read her list: http://traceydyck.blogspot.com/2015/05/liebster-award.html?utm_source=feedburner&utm_medium=email&utm_campaign=Feed%3A+TraceyDyck+%28Tracey+Dyck%29
(I have no idea how to make the fancy 'click here' signs, so please bear with me.  I looked it up and was even more confused than before).
Anyway, on to the questions!
1. What's one of your favorite summer reads?
Oh, dear me.  I don't really reread books, so this is a hard one.  There are very few things I actually revisit cover to cover, and it's only when I feel a strong need to enter back into those worlds.  Those picks are a) the Squire's Tales, b) an unfinished book by my friend, c) Harry Potter, and probably d) the Phantom of the Opera.  And right now I'm reading Najee: A Glimmer of Hope by Sarah Y. Westmoreland, and Shakespeare is good for any season.
(Based on the legend of Sir Gawain and the Green Knight).
2. What's your favorite way to cool off on a hot summer day?
My sisters and I developed a game we would play in our rather suburban neighborhood: fill a huge bucket with water, arm everyone with a plastic cup, and chase each other with the full glasses.  Hit your victim with the water, they're frozen until someone else frees them.  You get soaked, but it's so much fun.  And apparently wet long hair is not a good alternative to the water glass — I'm told it hurts.
3. What's a combination of three authors' "special somethings" that you'd like to emulate in your own writing?
Ooh, rough one, Tracey.  Great question, though!  Hmm.  First of all, Gerald Morris' (the Squire's Tales) humor.  His books are laugh-out-loud hilarious and the man's wit is rapier-sharp.  I love Eloise Jarvis McGraw's perfect balance between showing and telling, making you feel as if you are in the book.  And probably my favorite detail included in the books I love most is the realism of the characters.  If they're flesh-and-blood, I have to love them.  They become my friends.  One of the best at this is Mirriam Neal, but Eloise Jarvis McGraw and Gaston Leroux are also some of my favorites in this area.
4. What music are you currently listening to?
Right now?  Or just in this general time frame?  Right now I'm listening to my sisters putting together a puzzle, and they're not music.  They're strange creatures.  Generally, right now I listen to the GazettE, but I do that a lot.  I'm also doing a project involving musical theatre, so I'm listening to more Chess and Aida (Elton John's, not Verdi's, obviously).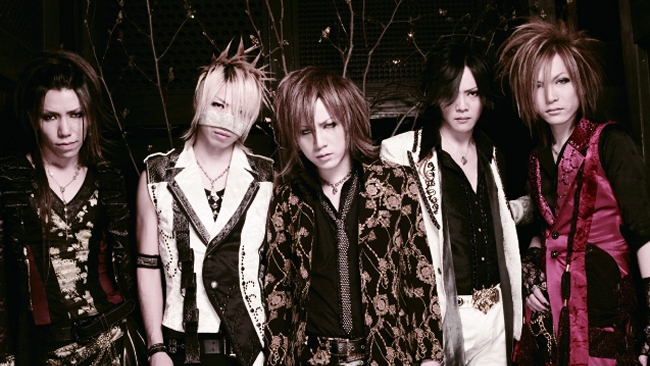 5. Which superhero (from either Marvel or DC) are you most like?
Tracey, are you trying to kill me?  No idea.  I want to be Spider-Man (not Spider-Girl, I will be Spider-Man), but as to whom I'm already the most like?  (And I really hope that was the proper use of 'whom' — Mom's helping with the puzzle, and I'm too lazy to utilize her English-teacher skills).  I'd like to say I'm most like Captain America, since he's one of my top favorite people ever, but probably Bruce Banner/the Hulk with maybe a bit of Natasha Romanoff/the Black Widow thrown in.  I try to be calm and kind, but my temper is something I struggle daily with.  And like Nat, I haven't always been a perfect princess, but I still try to do my best.
6. What's your favorite fantasy creature you've ever read about?
Chimera, hands-down.  Have you ever read the Treekeepers?  I'd always liked chimeras, but Ally completely solidified that.  I also love griffins, and dragons are cool, too.  Although my love of chimeras kind of got me into trouble — there was a girl when we just moved here that I was trying to be nice to whose name, while spelled differently, was Chimera.  I said, "Oh, that's awesome!  They're my favorite animal!"  My sisters told me later that my 'compliment' may not've been that welcome, seeing as we live in a deprived community where a chimera is a type of car.  I love where I live, but I can't imagine a world without chimeras — it would seem so lonely, bleak, and sad.
(It's a baby chimera!)
7. Chocolate or vanilla?
Chocolate.
8. What's something you admire about yourself?
I don't give up.  I come from conquering stock (William the Conqueror and Charlemagne on Mom's side, Theodore Turley and the pioneers on Dad's, just to name a few), and I shall make my ancestors proud.  There are times, of course, when I want to give up, but how could I live with myself if I did?  My life would come to a grinding halt, and I refuse to give in to those things that would like to stop me.
9. Which do you prefer: writing by hand or typing?
Because of the Ehlers-Danlos Syndrome, I struggle with writing by hand.  Besides, I swear it was a form of torture my mother devised for us as children.  Because of my loose joints, my handwriting is really bad, and if I write for too long my wrists tries to attack me.  Which is why I can't study math right now….
10. If failing was impossible, what would you do?
Everything!  I would be a heart surgeon, a pharmacist, live in college and speak fifty languages, I would take a walk every single day, I would fly, I'd become a mermaid, I'd become Spider-Man, I would be good enough to sing at the ROH (Royal Opera House), and most importantly, I would rid myself of all the mistakes I make once and for all.  I've mentioned that I have a real fear of failure, and something that kills me is my past.  I feel like I make so many mistakes and have so many flaws and can never make my Heavenly Father proud, but if failure was eliminated, those thoughts wouldn't trouble me.  But honestly, failure is part of the eternal plan.  If there was no fear of failure, there would be no triumph when we succeeded.
11. What's something God has taught you recently, new or rediscovered?
Best question yet, Tracey.  He's teaching me about the Atonement again.  That no matter how many mistakes I make, I can be forgiven.  And He's teaching me that He's always there.  I can always rely on Him, even if it's a small matter.  He wants to help me.  My biological father always told me how disappointed God was with me, so it means so much that I'm learning from God Himself that it's not true.  I can become better, and I do have worth in His eyes.
Tagging time!
All right, I still am very limited in who I know in the blogosphere, so please, consider yourself tagged and give me the link in the comments!
But I do have to tag those I actually know: Shelby, Lody, and my new EDS friend Mandiix.  And Rana, I'm not sure what the rules are concerning tags, so you're included.
And the questions:
1. Which Disney character do you identify most with?
2. What's your ethnic background?
3. If you had your pick of the best cosplay materials in the world but could only choose one character to play, who would it be?
4. What do you think the greatest blessing in your life is?
5. What is your favorite physical attribute in yourself, and what is your favorite spiritual attribute in yourself?
6. If you forgot everyone in your life and your relation to them except for one person, who would that person be?
7. What's your dream? (It doesn't have to be something achievable.  Just something you dream of doing, every impossibility thrown out the window).
8. What are your favorite qualities in a friend?
9. What do you like to study? (It could be anything from Impressionist painting to the cultural impact of fleas).
10. What is your favorite word?
11. List all the reasons you're amazing.
Cheers!
Ana